My Pool Cleaner Is Stuck, What Can I Do?
Many robot owners are telling me their pool cleaner is stuck on the main drain grate.
I discussed this problem with Aqua Quality Pools and Spas, Inc. They have two fixes.
---
---
The first is a Grate cover by Polaris. Stainless screws attach 3 rubber flanges to a center cap creating a 20 inch diameter grate cover with a low profile.
A recent buyer of this cover had this to say; "Works like a charm... Can't thank you enough"
This cover is not yet on their website but you can order from Aqua Quality Pools and Spas, Inc. by calling 1-866-876-8643. Cover is $60 + shipping.
If you have 2 or more main drains and own an Aquabot or Blue Diamond/Pearl, then the second solution may be best.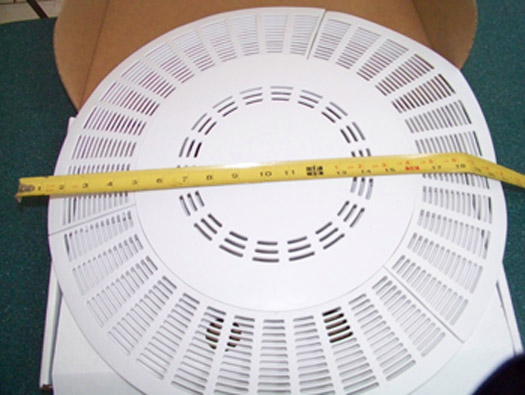 The second solution is a new bottom plate made for the Aquabot T2/T4. This plate has a wheel built into it that diverts it from obstruction and helps roll over everything. This part should fit all residential Aquabot, Blue Pearl/Diamond, Bravo/Viva Pool Cleaners that use plastic clips to hold the bottom plate.
Buy it at Aquaqualitypools.com.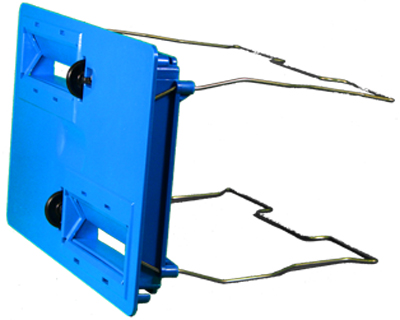 P/N: A9600BL. BOTTOM LID ASSEMBLY WITH WHEELS $99.00. UPS - GROUND $15.00. PART IS IN STOCK & READY FOR IMMEDIATE SHIPMENT.
A third option was recently suggested by a visitor to this site, David. who wrote: "SOLUTION for pool cleaner getting stuck on main drain. My research led me to www.maindrainclipon.com (link opens new window)I contacted owner/inventor who is an aeronautical engineer. The clip-on worked for me!!"
I have not seen or personally used the drain clip but the specifications are clearly posted. Prices seem reasonable between $18 and $60 depending on the application.
---