6H Dynamic Pro- X
by Wanderer
(Greece)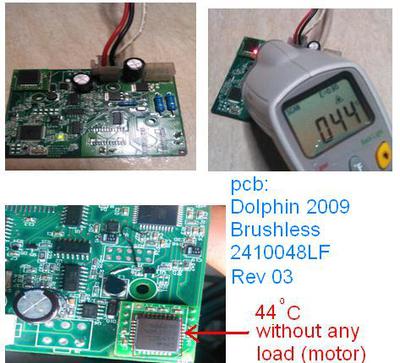 Hi to all


I am trying to repair this model but I have some problems:

1.

How can I test this model out of a pool?The motors run for a few minutes and the stop.Is this normal?Which is an normal operation?

2.

I can't identify the chip that is depicted in the picture.It is getting hot after one minute and so.After this the upper motor (pump) stops.


Any info for dc motors and the pcb will be appreciated.

Thank you.