any suggestions on how to remove the side plate on a dolphin deluxe 4?
by jim
(LA, CA)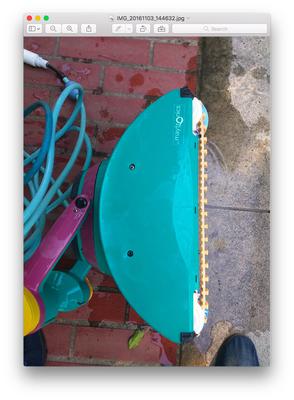 Looking for help on how to remove the side plates so I can replace the tracks on a Dolphin Deluxe 4 as sold by Leslie's. It's different than the one in your example above (and every other track replacement guide that I could find on the internet as well!).

This one has two screws on each side that are unscrewed from the outside and what look like rubber washers on the inside. Pic attached.

Maytronics told me to contact Leslie's and so far Leslie's (multiple locations) says they don't know, they just send them into Maytronics. Not sure why they keep this so secret.

Thanks for providing this resource. Any insights or sage suggestions are most appreciated!


Update. Will leave this here but, success. It just required more wiggling, prying and force than I had tried before. Was trying to avoid breaking any of the little tabs... No doubt there's a more sophisticated way to pull this off.