Power Cord- pivot terminal leak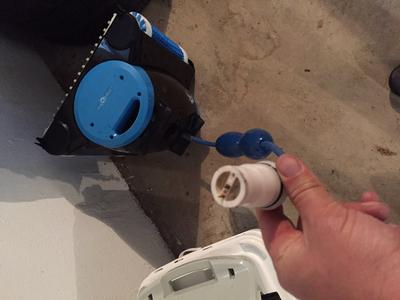 Power Cord- Connection 1
Bought my Dolphin 4 weeks ago, just stopped working after 3 weeks. Confirmed I have 29V coming out of the power supply but nothing at the unit.

Saw water coming out of the white pivot point on the power cord. The electrical circuit shorted out.

I can dry it off but the seal is already broken.

The unit is only 4 weeks old.

Join in and write your own page! It's easy to do. How? Simply click here to return to Dolphin Maytronics Repair Comments.