Maytronics Dolphin Repair And Troubleshooting
Maytronics Dolphin repair is very limited. Limited to the outside of your Dolphin Automatic Pool Cleaner.
---
Help for your Dolphin has arrived! Aquaquality Pools and Spas Inc, is now a dealer and service provider for Dolphin Pool Cleaners and Tiger Shark Pool Cleaners. 1-866-876-8643
---
Ask MaytronicsUS a question (new window)

Maytronics Dolphin Troubleshooting

Dolphin Diagnostic Transformer Repair

Dolphin Diagnostic Parts: Cable Testing and Replacement

Maytronics Dolphin Diagnostic User's Manual (opens new window)

---
Forget about replacing the pump and motor. Unless you have a spare robot for parts, internal maytronics parts are impossible to get. Your dealer will send your robot out for repair.
I have several photos including a photo of the inside of the motor housing.
---
---
Maytronics Dolphin Drive Track Removal
1. Remove the bottom plate with bag.
2. With the machine upside down, remove the screws holding the debris shield and remove the shield.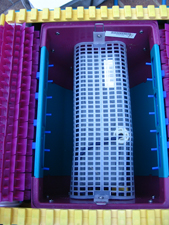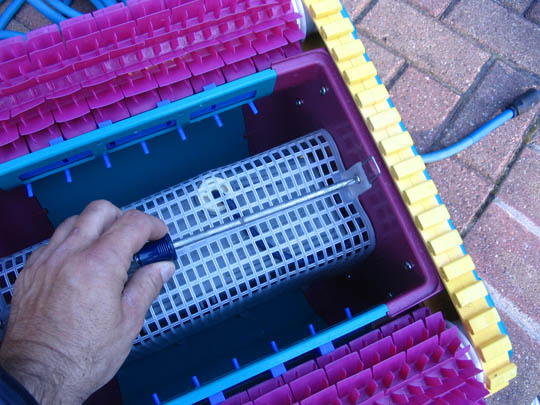 3. Remove the screws holding the side plate.
4. Gently pry off the sideplate. It may need much persuasion due to dirt buildup on the sideplate pegs that slide into the body.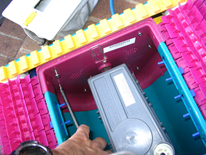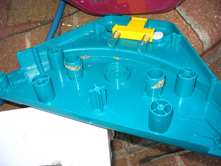 Be sure to clean dirt, debris and other contaminants from the parts that slide into each other.
5. Remove the drive track. The system is direct drive with the drive gear in the center. Drive gear and pulleys slide off the spindles.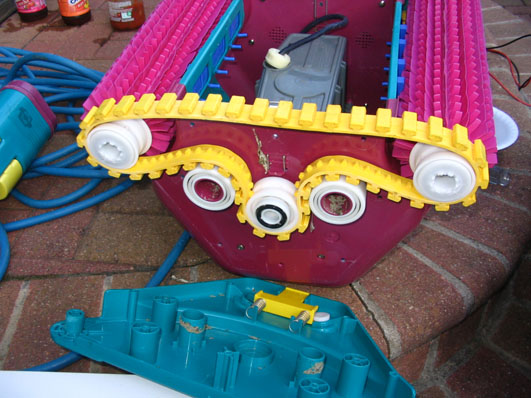 FOR THE CURIOUS I opened a motor compartment to satisfy the question of what is in it. No instructions are included to put it back together because parts are unavailable.
The motor assembly inside the robot body is held in place by screws accessible once the sideplates are removed. Inside the box is the pump, drive motor, circuit board and a counterweight to offset the buoyancy of the air filled box.
Opening this box creates the challenge of airtight reassembly. The gasket must be re-used and I suggest a good coating of silicone to keep it pliable and easier to slide into position.
Notice the motors have little direct cooling contact with the water.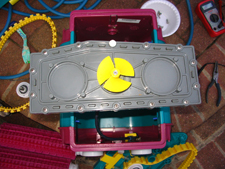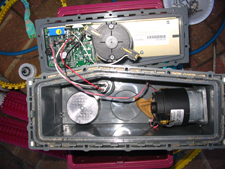 Post your story or question here.
Post your story or question here.
What Other Visitors Have Said
Click below to see contributions from other visitors to this page...

---